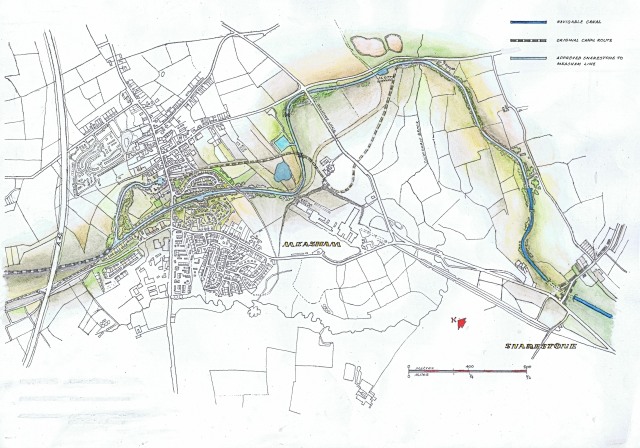 Artistic impression of the restoration route from Measham to Donnisthorpe and Moira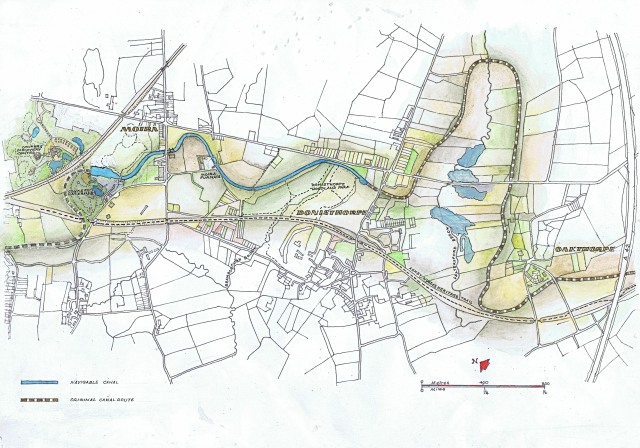 The Ashby Canal was completed in 1804 and ran from Bedworth, on the Coventry Canal to Moira, near Ashby de la Zouch. Its main source of trade was coal from the adjacent collieries including those at Measham and Moira. The canal suffered from mining subsidence during the first half of the 20th century, being progressively closed, first at Spring Cottage, north of Moira, then at Donisthorpe and Ilott Wharf. Coal traffic by Willow Wren Canal Transport had continued to trade from Ilott Wharf right to the final closure in 1966, just beyond Bridge 61 at Snarestone.
The Ashby Canal Trust was formed in 2000, with the sole aim of promoting the restoration and reopening of the Ashby Canal from Snarestone to Moira. It is comprised of members from various organisations and authorities with an interest in the canal and others with specific skills or benefits*... rather than an open membership society, bringing together the various authorities and organisations with an interest in the canal. It comprises a Board of Directors and representatives with associated administrative assistance. It supports work parties, helps with canal maintenance at Moira, contributes to the ongoing restoration of the Snarestone to Measham length, and organises the annual the Moira Canal Festival.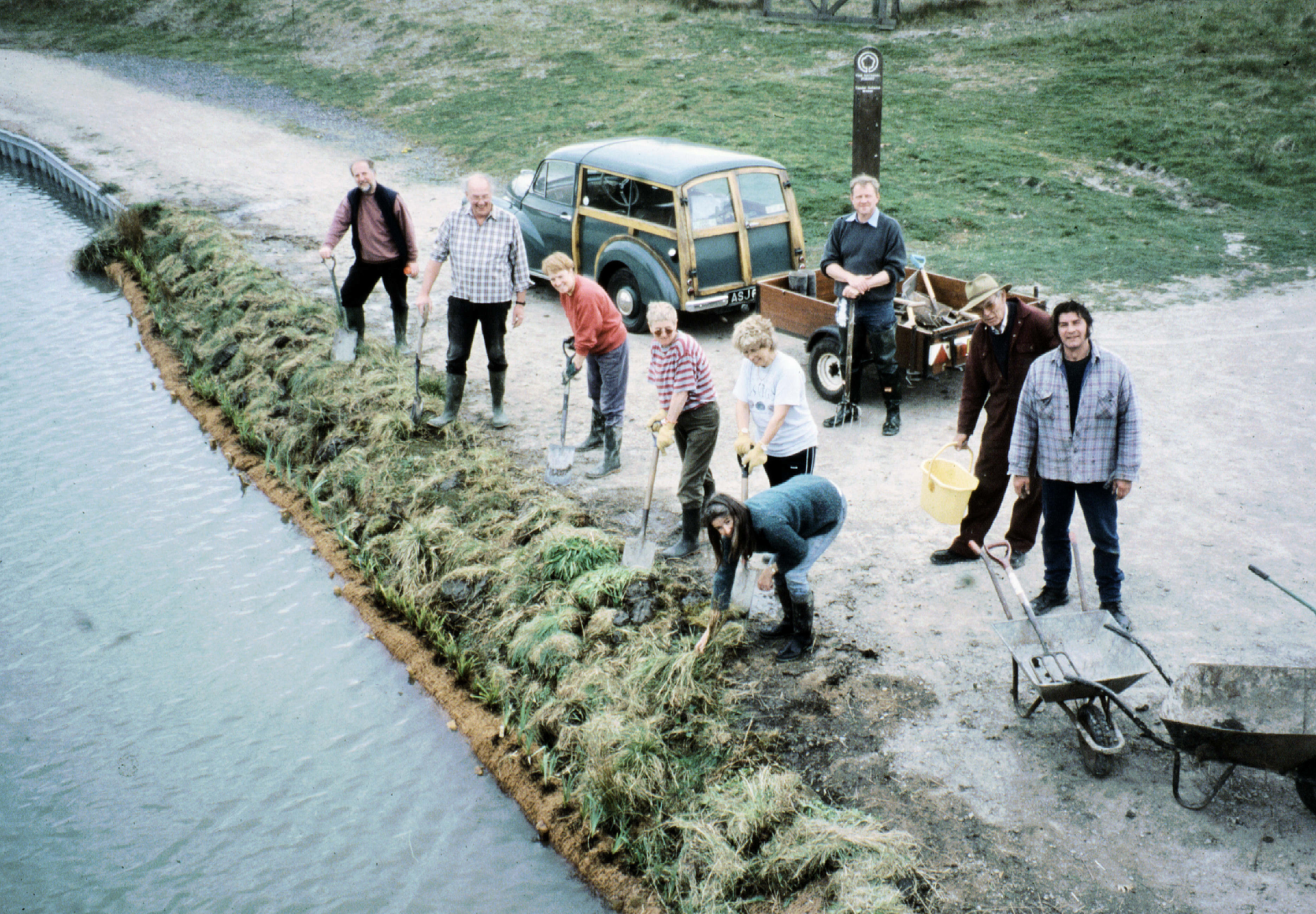 Bank repair Work Party at Moira

The partner organisation, Ashby Canal Association, has a wider remit, being concerned with the whole length of the canal from Bedworth to Snarestone, and since 1990 with the restoration. The Ashby Canal Association was formed, initially as the Ashby Canal Preservation Association, as there was concern that further lengths of the canal would be closed, but the canal had achieved legal protection by 1968. As the future of the then current Ashby Canal was secure, the word 'Preservation' was dropped from the name.
However, concerned that lack of coal traffic would lead to silting up of the canal, ACA formed what was ultimately to become Ashby Canal Transport Ltd, to preserve so far as possible commercial traffic on the Ashby Canal and indeed contribute to this on the wider network as well.
By 1990 the collieries had closed and thoughts turned to restoration. Ashby Canal Association formed a restoration subcommittee, and Leicestershire County Council commissioned a feasibility study, which considered the restoration viable.

In 2010, the first length of restored canal was opened at Snarestone, including a swing bridge and slipway. A further short length has been completed and funding is being sought to enable this phase of the works to continue to Ilott Wharf, some 3/4 mile distant and then onwards to Measham.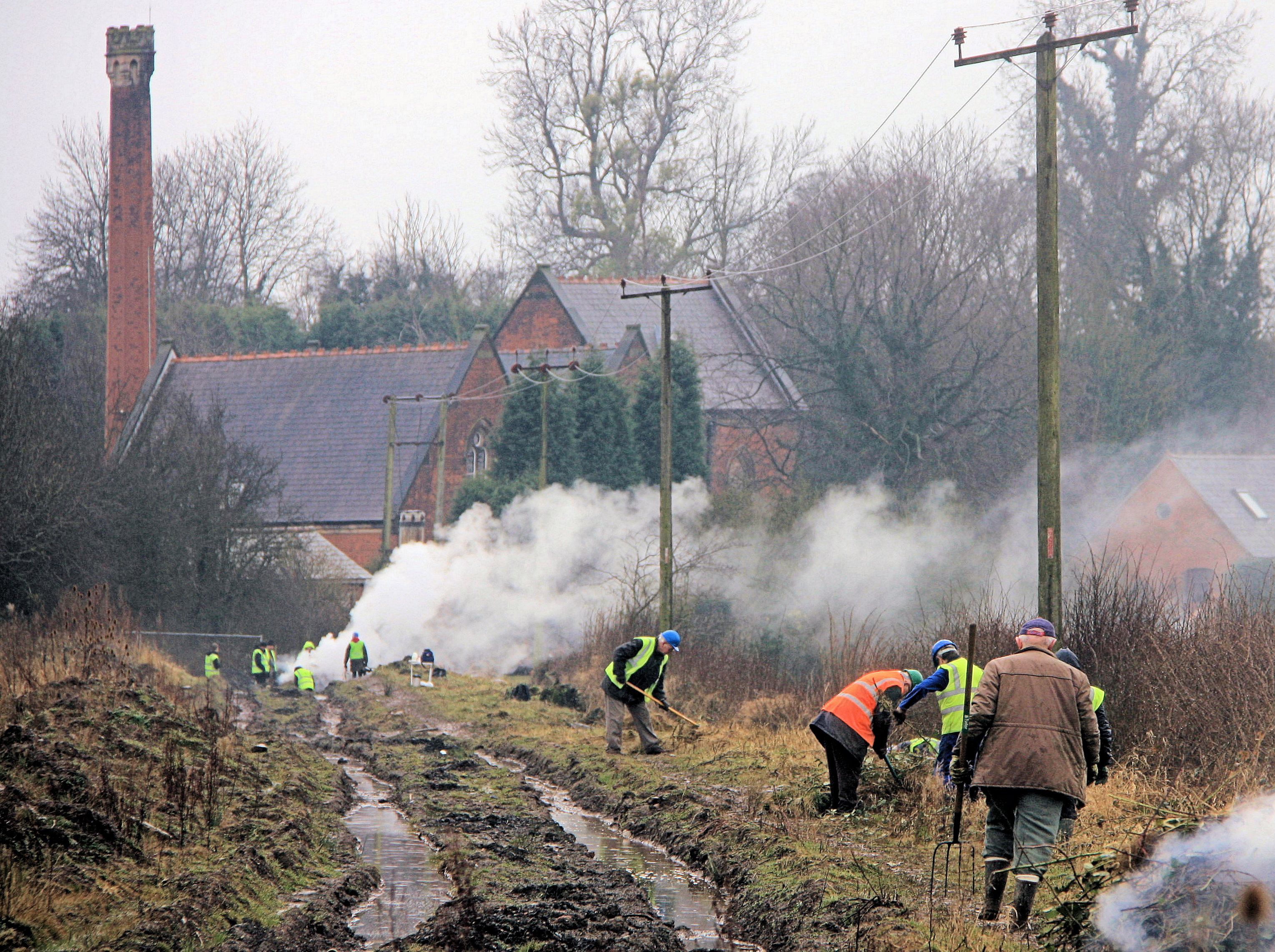 Preparing the ground for the first stage of restoration at Snarestone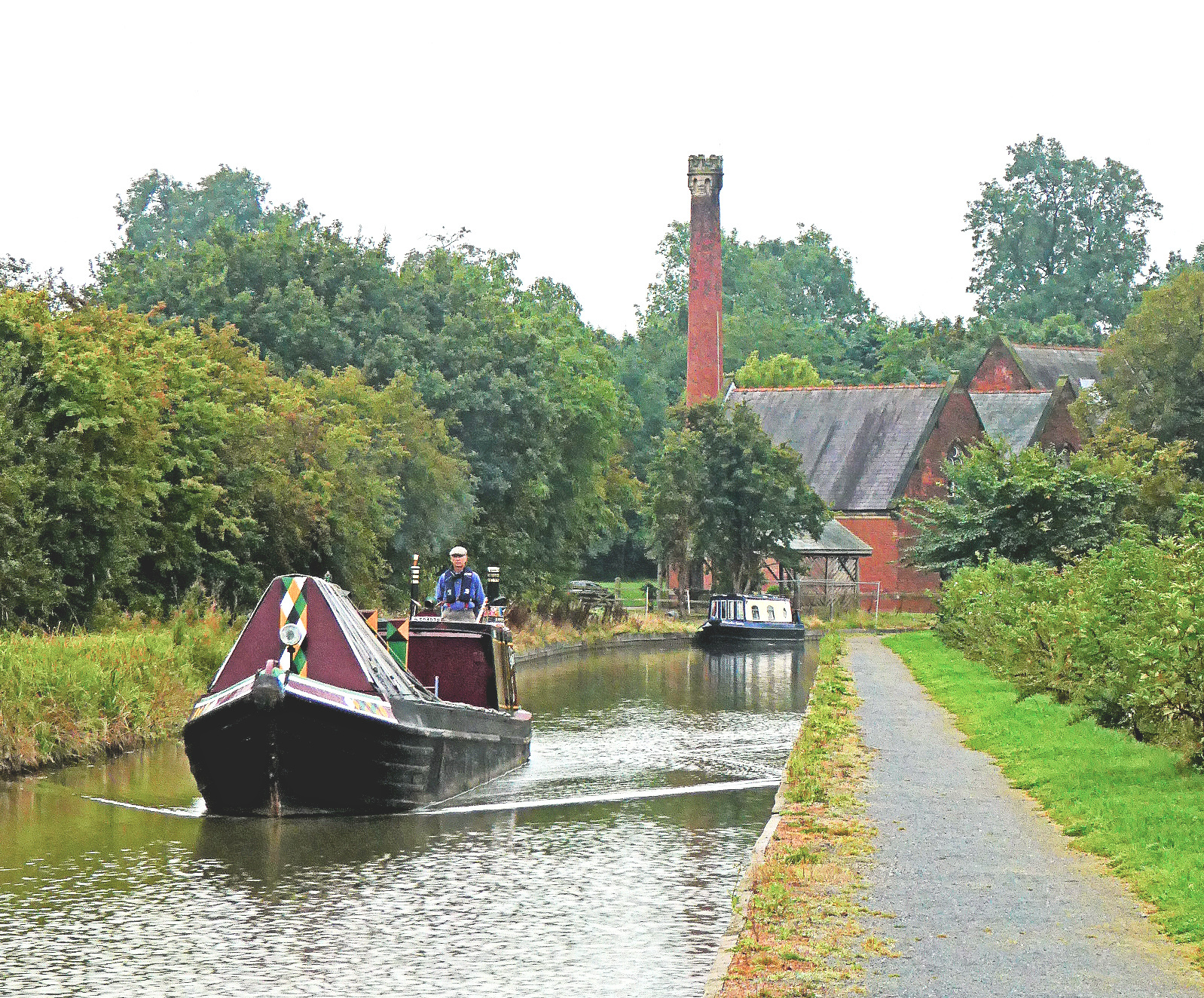 The completed first stage of restoration at Snarestone

----------------------------------------------

*Current board members or invited representatives include Ashby Canal Association, Inland Waterways Association, North West Leicestershire District Council, National Forest Charitable Trust, Canal and River Trust, Leicestershire County Council and the National Forest Company.
Visitors: